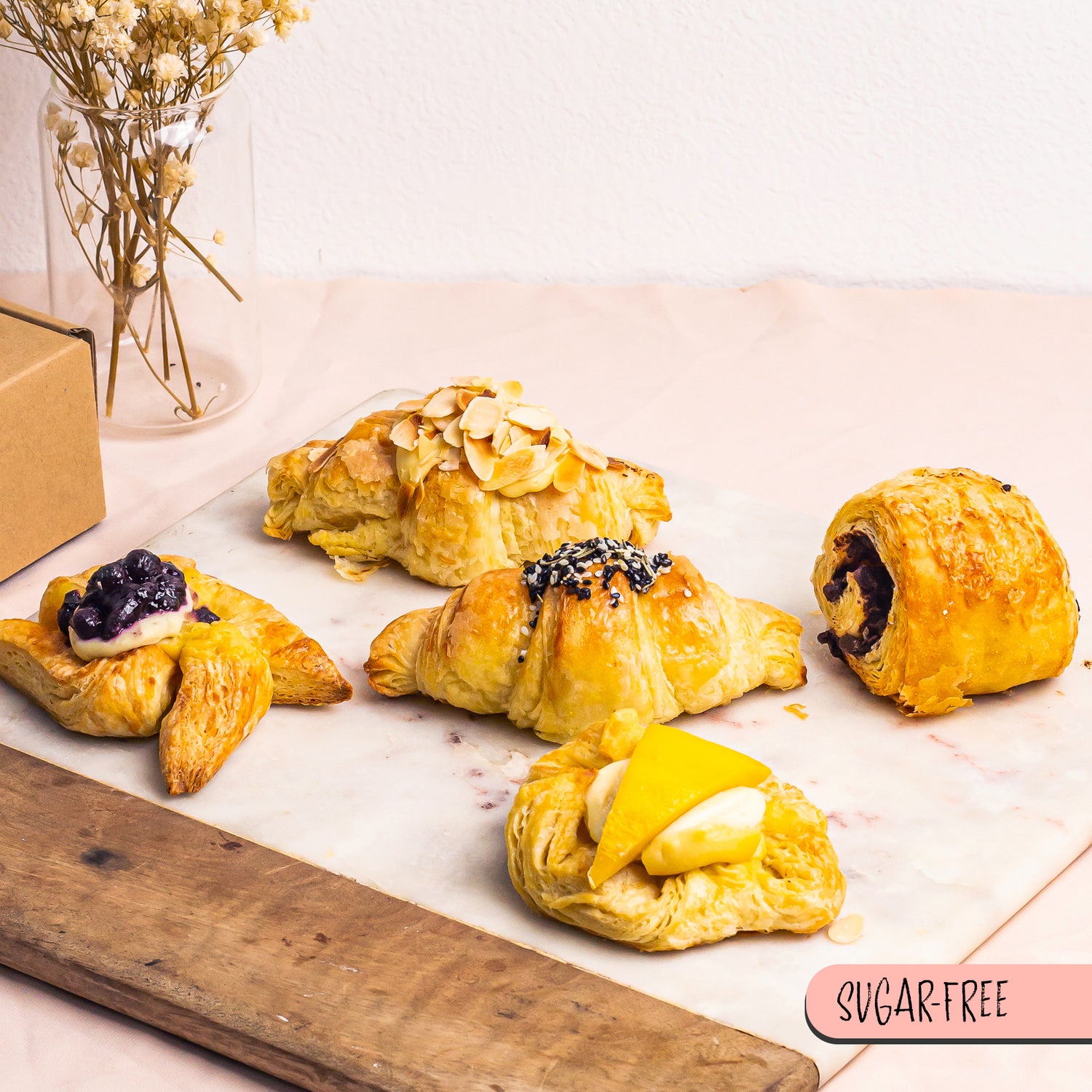 About Us
From the Feel Good Food Group Inc., the makers of Ketos of Manila and Eat's Life Manila diet food delivery brands, comes our sweetest brand - The Sugar-Free Bakery!
First up, you won't find any ordinary baked goods around here. We're the type of artisan bakers who don't like being told "you-can't-dough-that", and so we twist our pastries in creatively healthful ways.
Our mission here is to bake delicious, sugar-free, gluten-free, and low-carb versions of your favorite treats for your guilt-free enjoyment -- whether you're watching your sugar or not!
From our bakery, we have sugar-free celebration cakes, keto breads, gourmet pastries, and more. Our desserts are baked with a sugar-substitute, to deliver the sweetness without the guilt! And we have keto, vegan, and gluten-free options available for ordering!
From our Roasted by The Sugar-Free Bakery, we have delicious food trays for sharing. They're perfect for get-togethers, office parties, and feel-good dinners at home.
At The Sugar-Free Bakery, Life is Sweeter, Sugar-Free!
Feel Good Food Group Inc. SEC REG NO. CS202001600